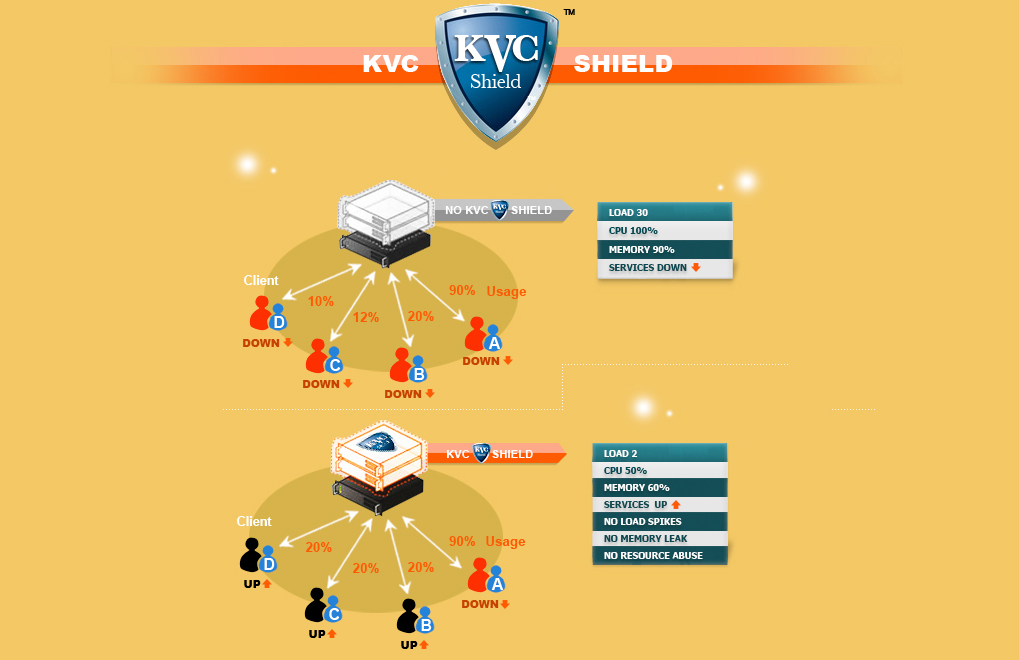 KVCwebhosting has been in webhosting business from past 2 years. Well we are all aware of the issues that arises in shared hosting server. Even if a single user abuses the server all the clients in server have to face a downtime which is very much not accceptabe as downtime means loss of revenue and time for the esteemed clients.

KVCwebhosting has a answer to this issue now. The automated KVC SHIELD installed on all servers in our infrastructure provides a solution for this long standing problem. The automated SHIELD has below functions,
› Protects against DDos
› Protects against abusive users who have memory leaks in their scripts.
› Protects against downtime.
› Gives a guaranteed 99.99% uptime.
› Lower risk and increase efficiency on shared servers.
› Identify accounts that are over-using resources and fix it.

All the above functions are fully automated and do not require human intervention. The above feature is available on all our shared servers free of cost to give our clients the best hosting experience.